New features, customer requests, product improvements
New Features
Employee Bench
Want to know which of your workers are available today or later from any place in the RIVET app? You can now access your Employee Bench from your desktop or mobile device to quickly view who's flagged or transfer or unscheduled, then build schedules to get them assigned.
View article here.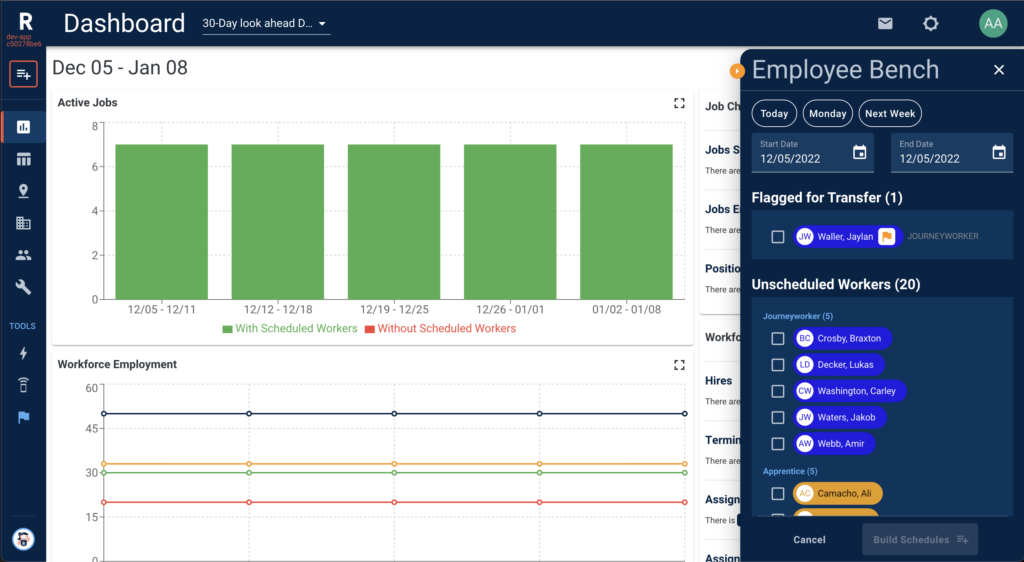 ---
Insert Content into Dispatch Messages
Dispatch Messages have incredible new options for adding pre-populated content. The Insert Content feature allows you to add Job Details, Field Notes with attachment links, Assignment and Workforce updates.
Dispatches can now be sent to External Emails outside of your RIVET users.
View article here.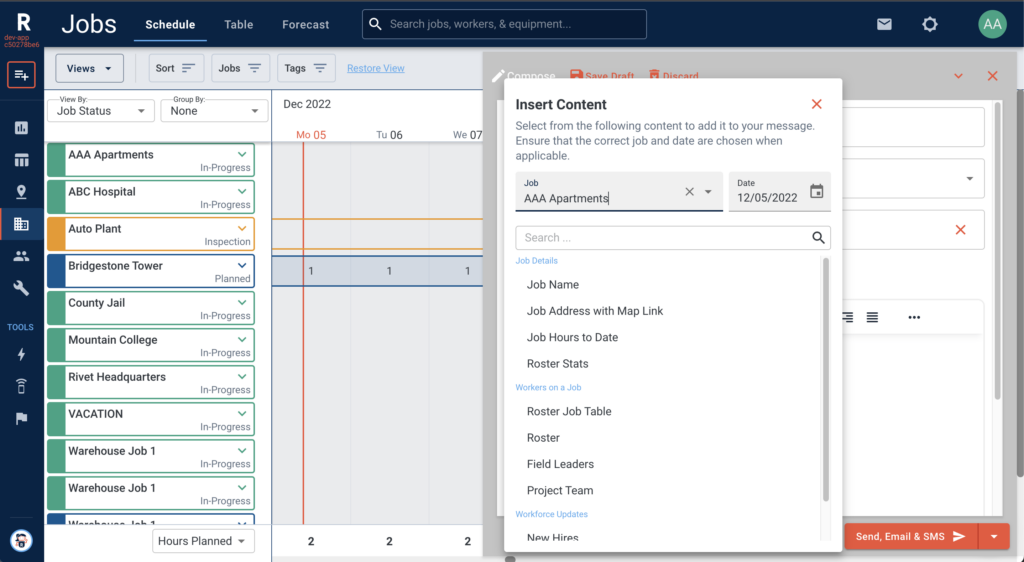 ---
Enhanced Job Schedule
There are now more custom display options in the RIVET Job Schedule.
You can now display how labor is allocated to your jobs over time. Display worker count or total hours in the Content editor.
Use the Content editor to show worker's other job schedules on a current job to evaluate schedule conflicts.
View article here.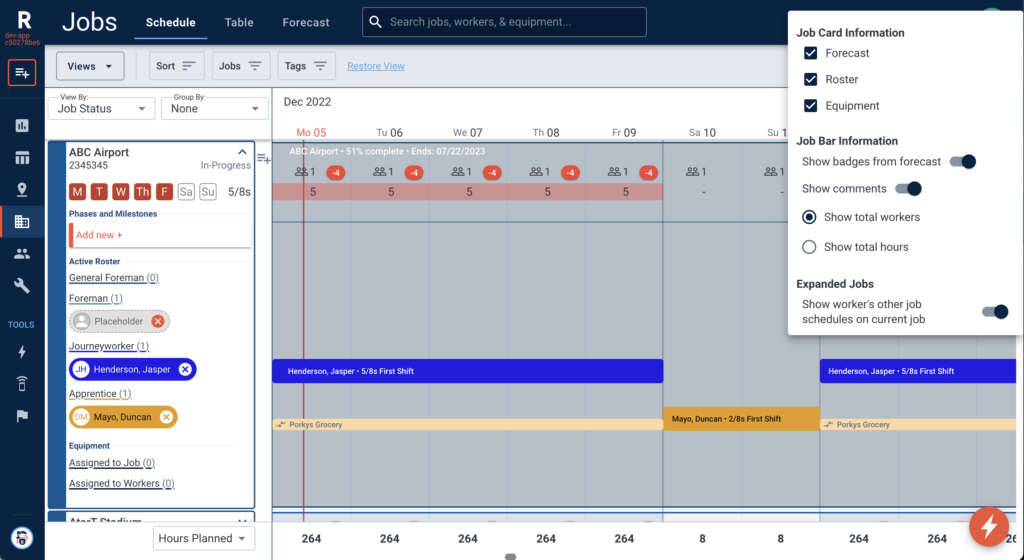 ---
Tweaks & Improvements
1. The Weekly Roster is now viewable on Job Home pages and is mobile friendly for those viewing from the field.
2. You can now sort certifications by expiration date from any view in RIVET.