Employee Bench: View available workers from anywhere
With RIVET's Employee Bench you can access workers that are available today or in the future from any place. Open the bench to quickly view who is flagged for transfer or unscheduled to assign schedules accordingly.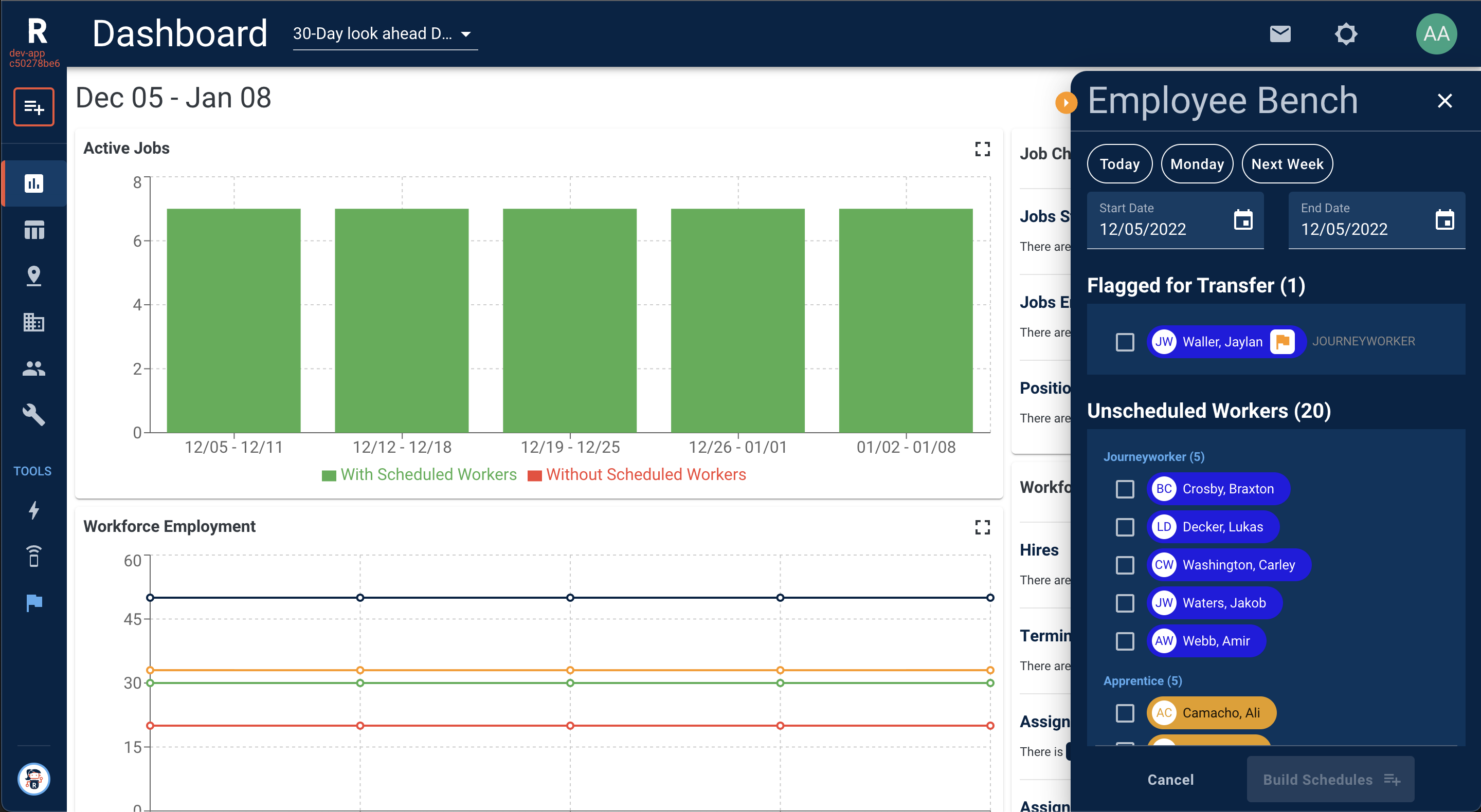 1. From the left side navigation select Employee Bench. The bench will open and display workers that are flagged for transfer or unscheduled for today. Or choose a start and end date to see workers that will need assignments.
2. Select the workers you would like to schedule and click Build Schedules. This will take you through the standard Schedule Builder flow.
Tip: If you prefer to work out of the Job Schedule to assign workers to jobs, open the Employee Bench to easily view who is available without having to go back to the Roster.