How do I flag workers for transfer?
Easily notate a worker that needs to be moved to a new job by flagging them for transfer.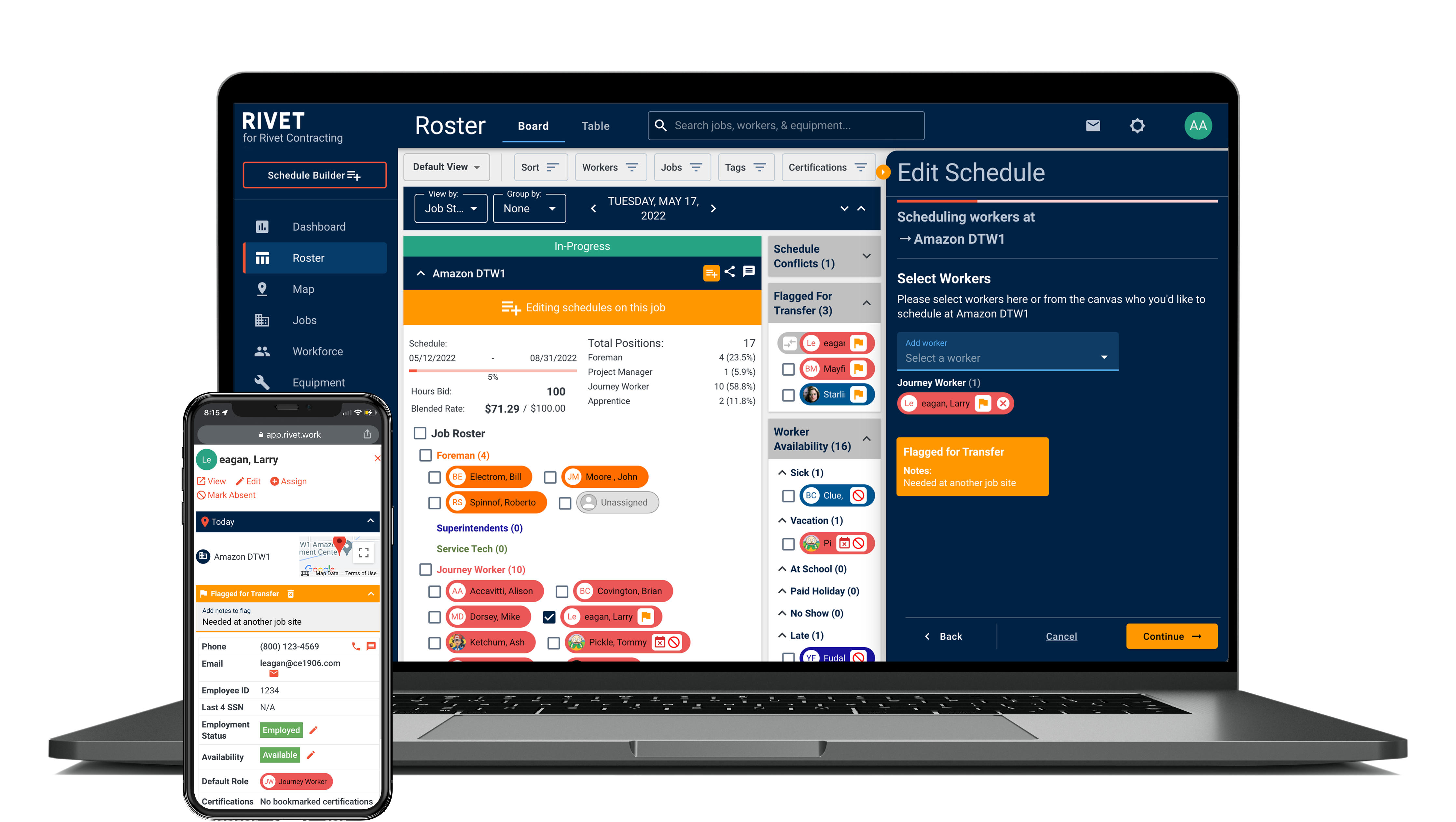 1. Select the name of the worker that you would like to flag for transfer. You can select their name from the Roster, Jobs, Workforce, or Map.
2. Once selected, their baseball card will pop open. Select Flag for Transfer.
Tip: Add a note to remind yourself of where or when you would like to transfer the worker.
3. A flag will then appear on the worker chip.
Tip: If you navigate to the Roster, the worker will be placed in the Flagged for Transfer column.
4. When you are ready to schedule the worker, simply use the Schedule Builder and walk through the prompts in the Scheduling Drawer. Schedule the worker for a Permanent Transfer when moving them to a new job.
5. Once you complete the schedule, the flag will automatically be removed from the worker.