How do I use Custom Table Reports?

Utilize tag categories and sort columns to view your Workforce, Jobs or Equipment data to your liking with Custom Table Reports.

1. Navigate to either Workforce, Jobs or Equipment from the left-side navigation drawer. Select the Table view of your data if it is not already displayed.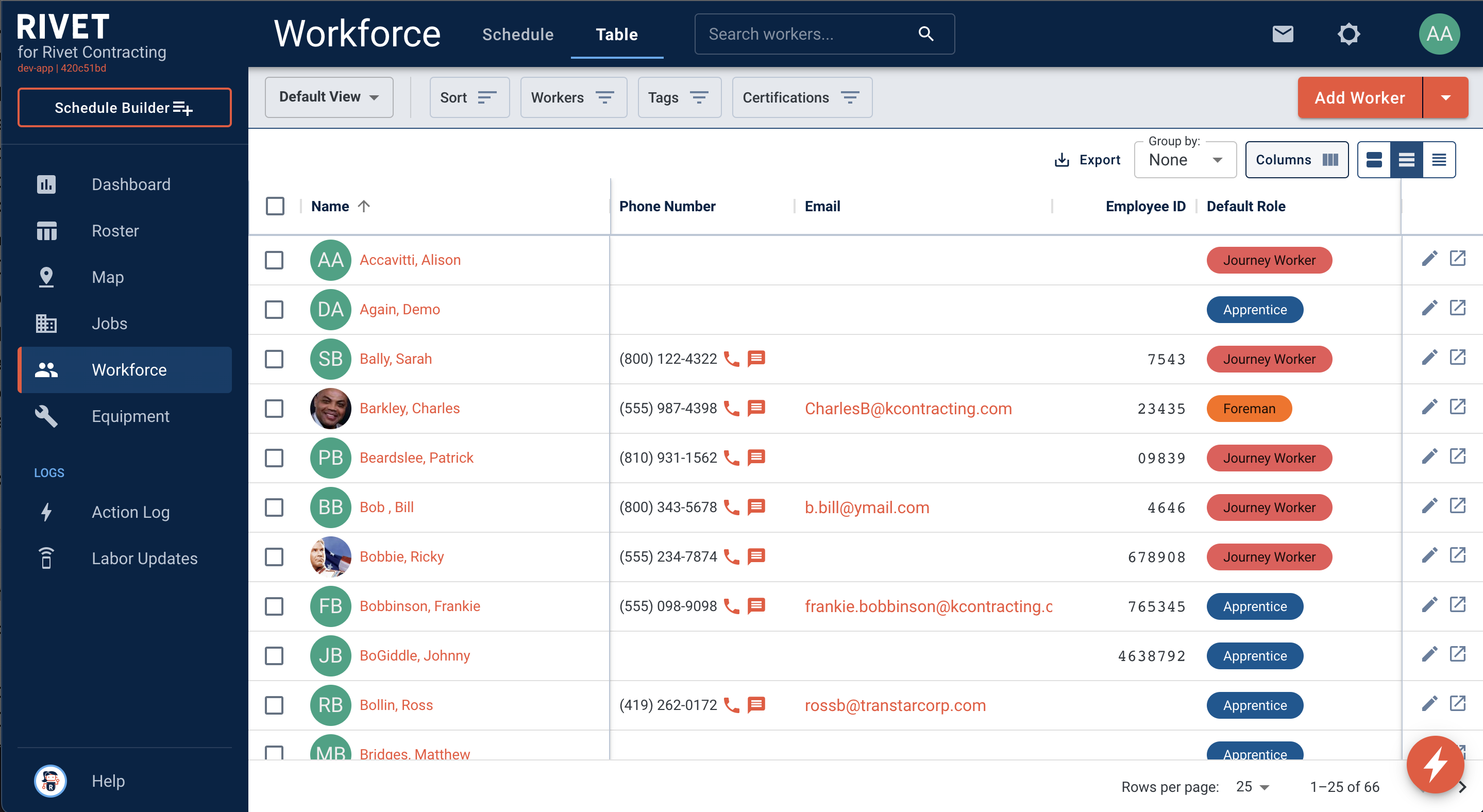 2. To customize your table view, select Columns. From here you can choose the columns to display by selecting and unselecting Properties and Tag Categories. You can also add select Certification data to your Workforce table.
Tip: If you are creating a custom table view for your jobs and would like visibility on which Project Manager is attached to a job, select your Project Manager tag. Or if you are creating a custom table view for your workforce and would like visibility on Certifications and when they expire, select the appropriate certifications.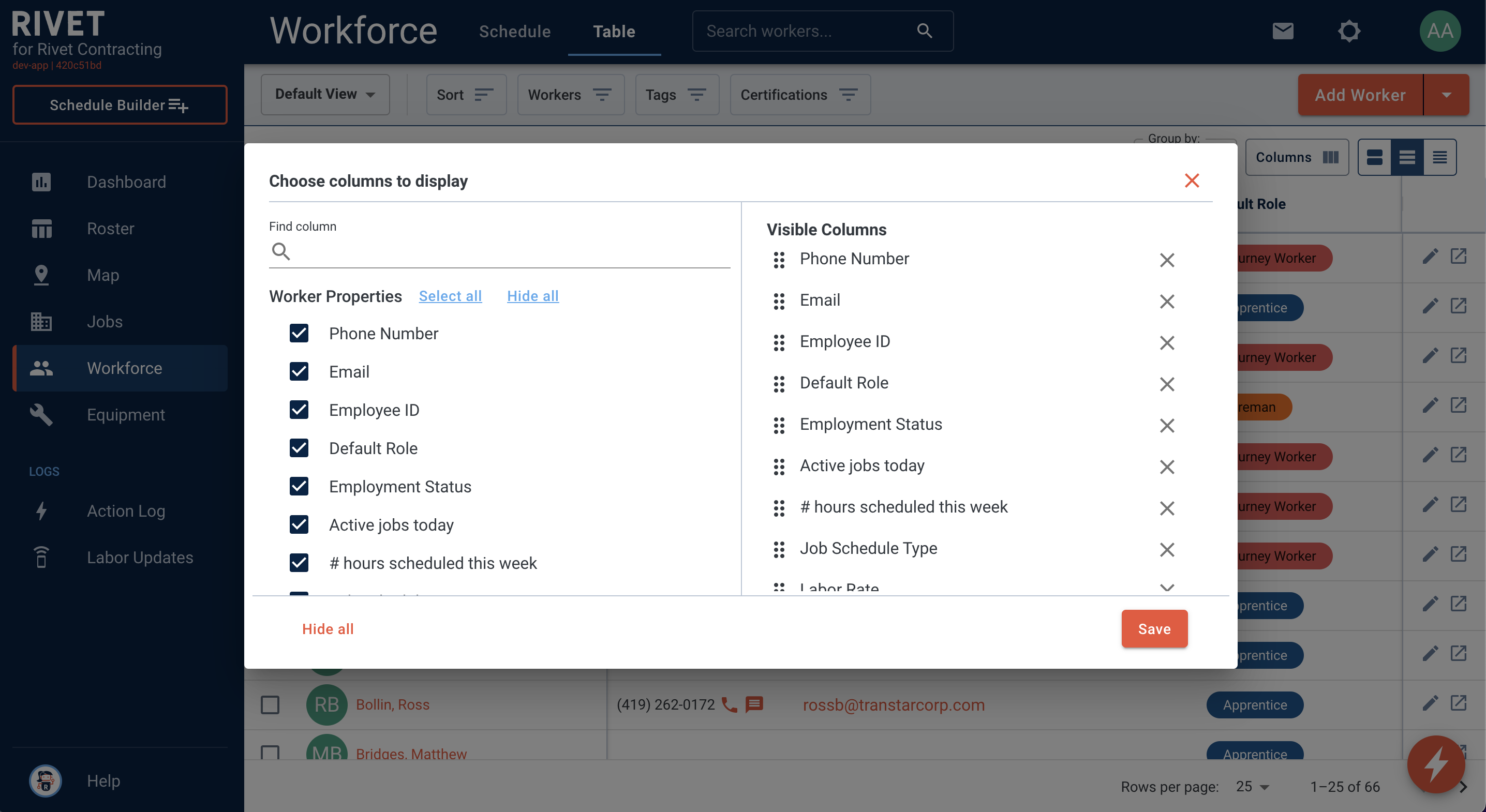 Tip: To create a Custom Certification Table perform the following:
Navigate to the Workforce Table. Select Columns and Hide all worker properties. Scroll down to certifications and Select all. You can reorganize the visible columns to your liking and click save. Make sure to save this view for future use. The certification table also allows you to edit and or add certifications to individual workers by double clicking into the cell. Simply click into the cell for the desired worker and easily add or update the certification.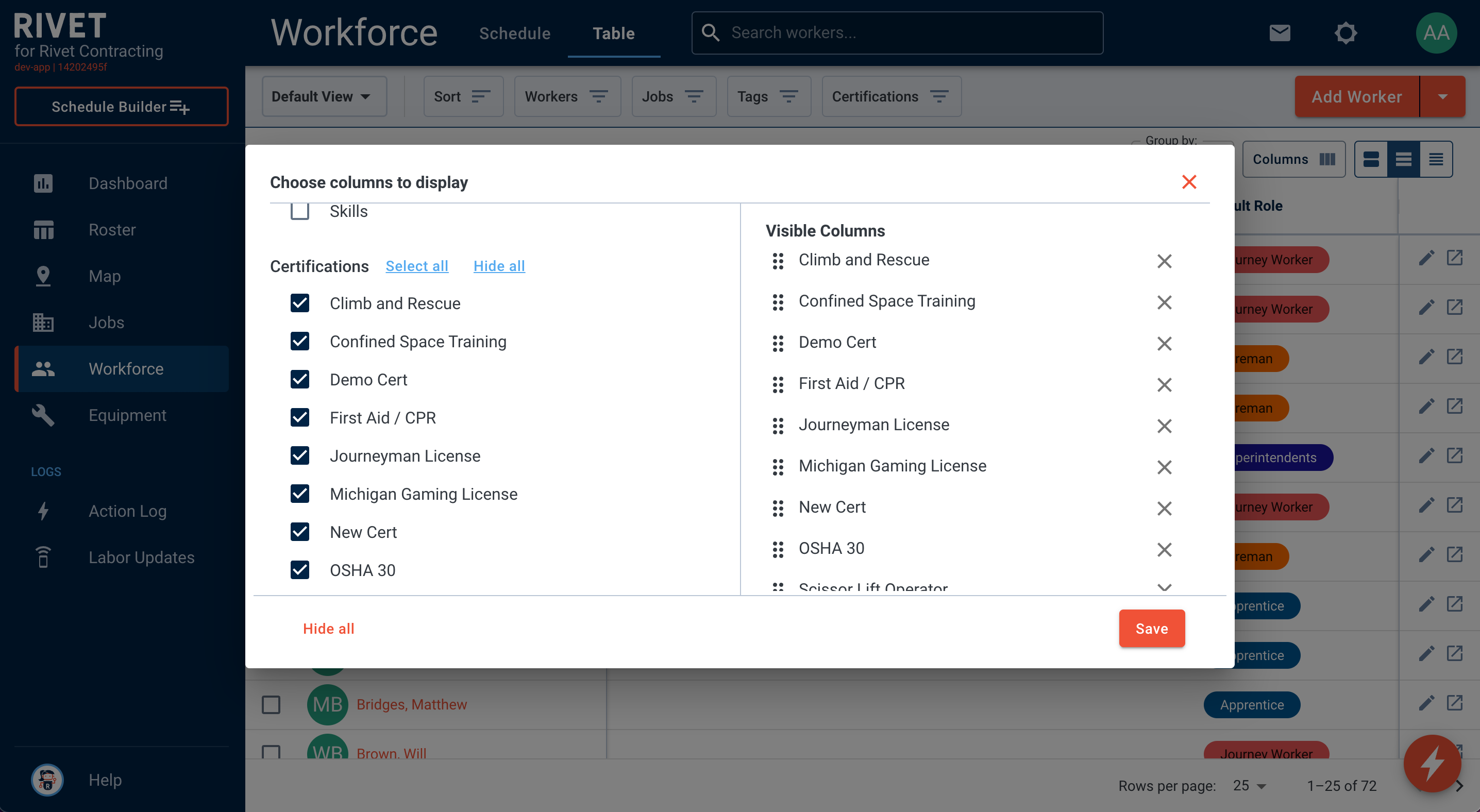 3. Further organize the columns that you would like to display by organizing the Visible Columns. Click and drag the order of the columns to your liking. Select Save.

4. You also have the option to sort columns from First to Last or Last to First. Sort multiple columns by using the Sort. Manipulate the size of the columns by clicking into the column and dragging it to make it smaller or larger. Manipulate the size of the rows by selecting the spacing option buttons to the right of the Columns button.
Tip: You can also organize the order of how columns are displaying by clicking and dragging them to your liking.

5. Use Group by to segment your data by properties. Or use the filter tools at the top of the screen.

6. Select Export to Download your data as a CSV or Print.

7. View or edit a job or worker by choosing the icons on the right side of the screen.