What's the fastest way to create a schedule?
Save time and skip building a custom schedule with the Schedule Drawer's Quick Mode. Turn the Quick Mode switch on to adopt the job default schedule starting from today's date and ending on the job's end date.
1. Select the Schedule Builder icon to open the Scheduling Drawer.
Choose the job you would like to schedule workers on.
Tip: If you select the Schedule Builder icon from the targeted job, you will start the flow by selecting workers.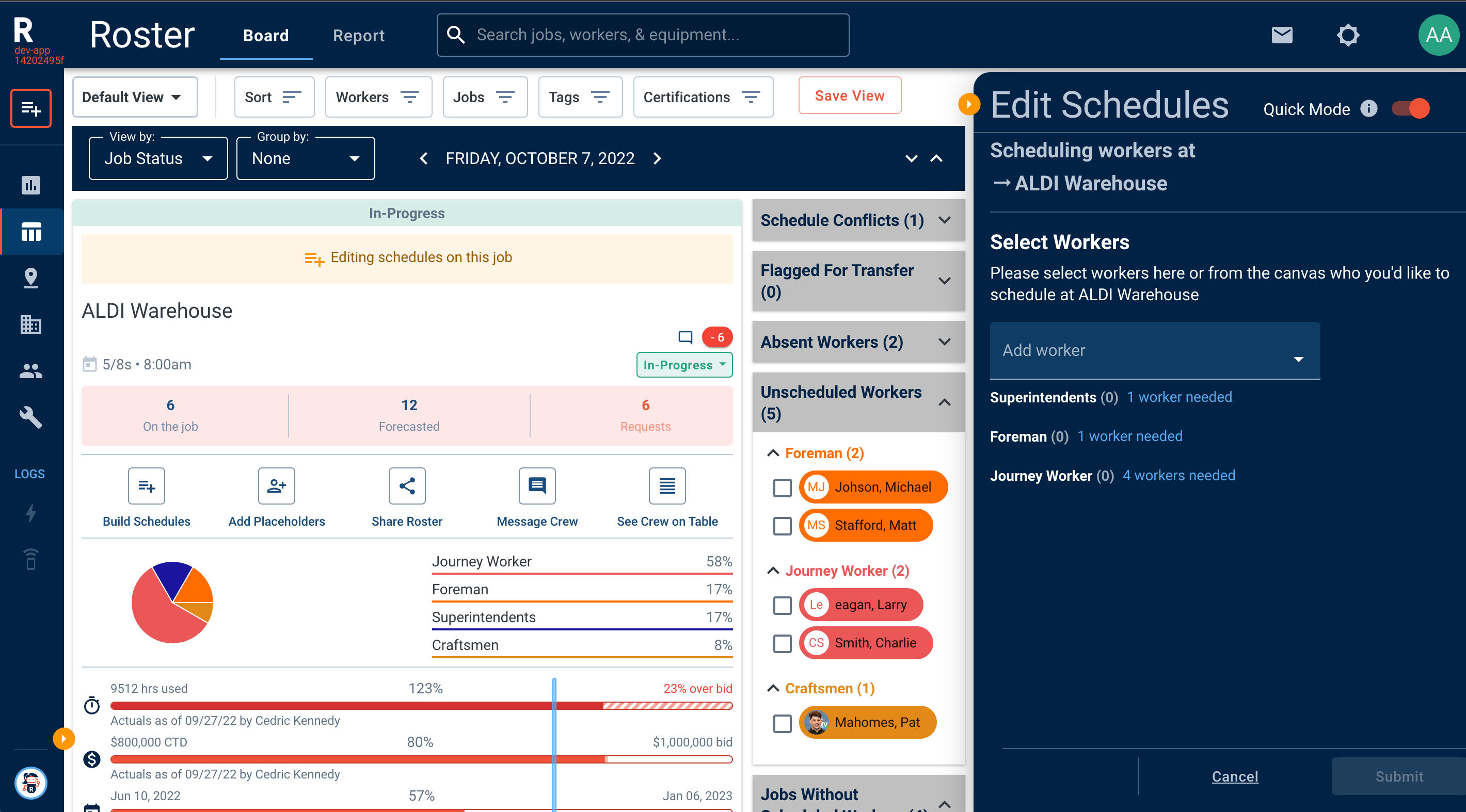 2. Once you have chosen the targeted job, you will be prompted to select workers.
It is here where you have the option to turn on Quick Mode. Once Quick Mode is turned on select the workers that you are scheduling. Add a worker from the drop-down menu or from the canvas that you would like to schedule. You can transfer workers to the job and or edit the schedule of workers that are currently on the job. Select Continue.
3. Choose whether this job assignment is a Permanent Transfer or Additional Job.
Would you like to make this a permanent transfer and unassign workers from their current schedule? Or would you like to add this job on top of their current schedule? Select Submit.
4. Woo! You have successfully built a schedule.
You can notify workers of their new assignment or the project team and field leaders of new workers that will be joining their crew via text or email.
5. Select Finish.