Schedule Conflicts
Workers with Schedule Conflicts, meaning multiple assignments with schedules in an overlapping timeframe, now have an icon to alert schedulers of the issue that are viewable in several places in the platform.
Schedule Conflicts on the Roster View
Review the Roster Schedule Conflicts bucket to see all workers with this issue.
Use the Schedule Conflicts filter in the bucket to show the conflicting jobs associated with a specific worker.
Schedule Conflicts on the Schedule views
Hover over the icon to view the details of the conflict including which jobs are overlapping.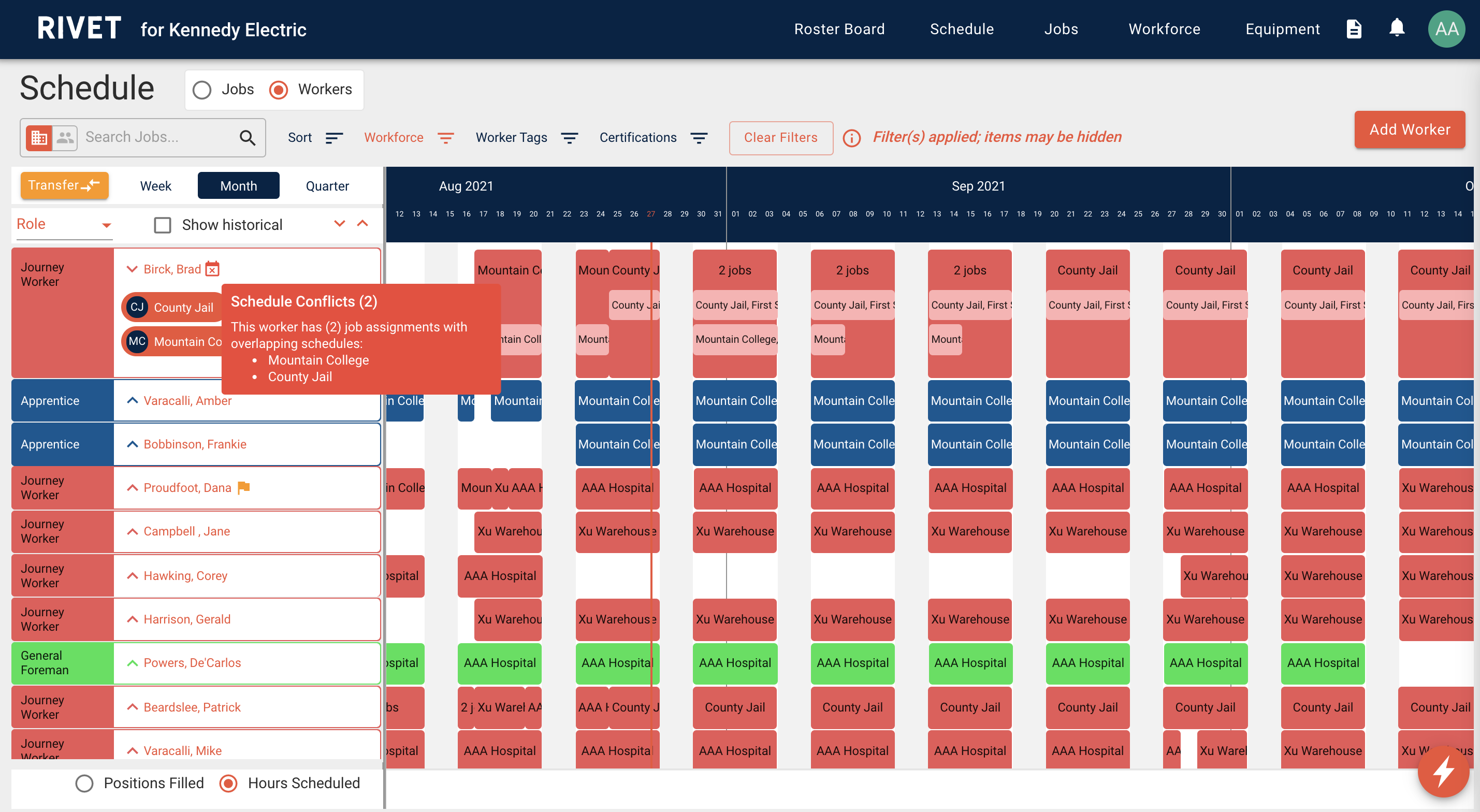 Schedule Conflicts on the Worker Card
Select a worker anywhere in the app to view their Worker Card, where Schedule Conflicts are also shown.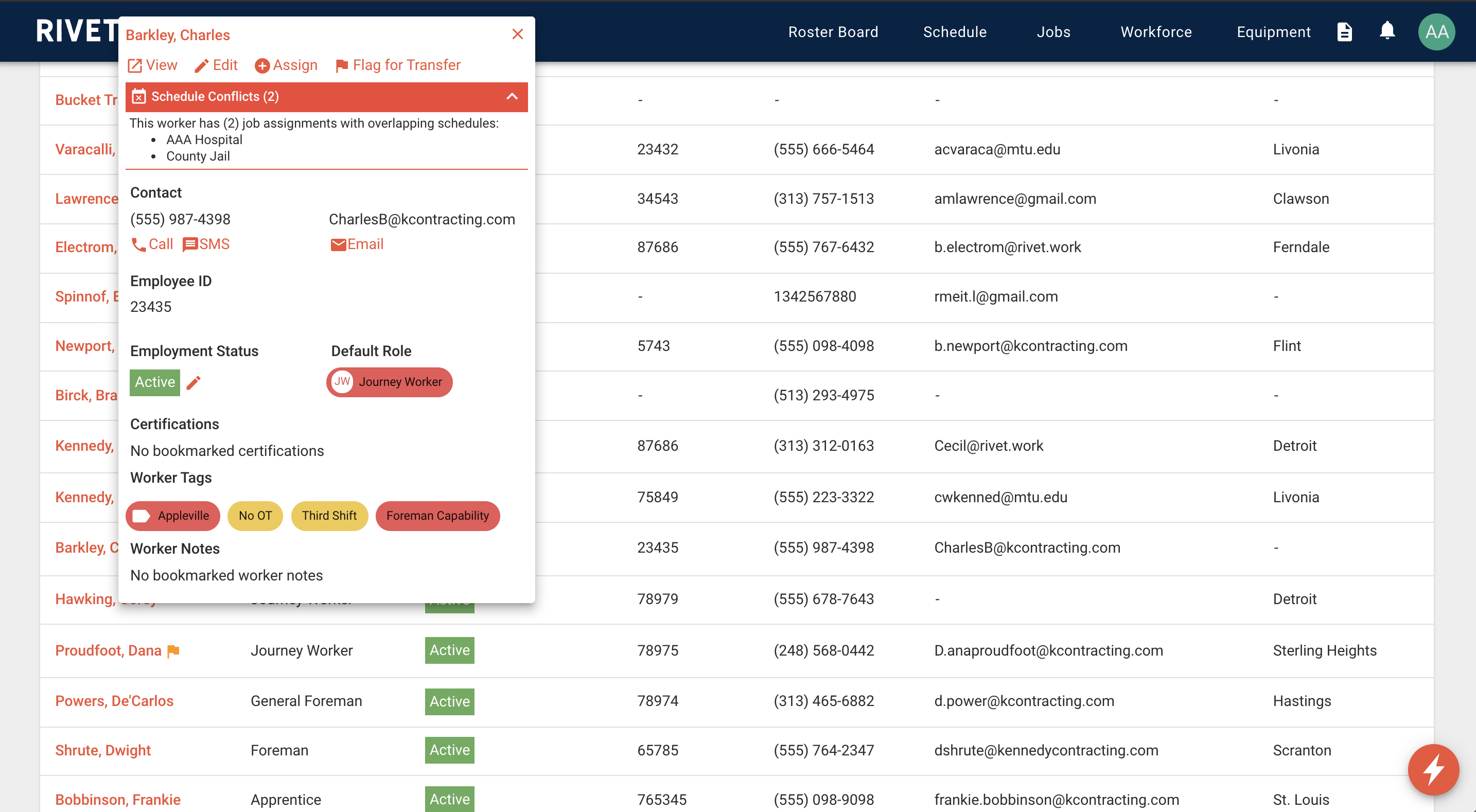 Schedule Conflicts on Worker Profile
View conflict details in the worker details section of any profile.