How do I print reports?
You can now have many print options in the RIVET app. You can print from the Workforce, Jobs, and Equipment Table views and the Roster Board and Table view.
1. Navigate to any table page or the Roster page.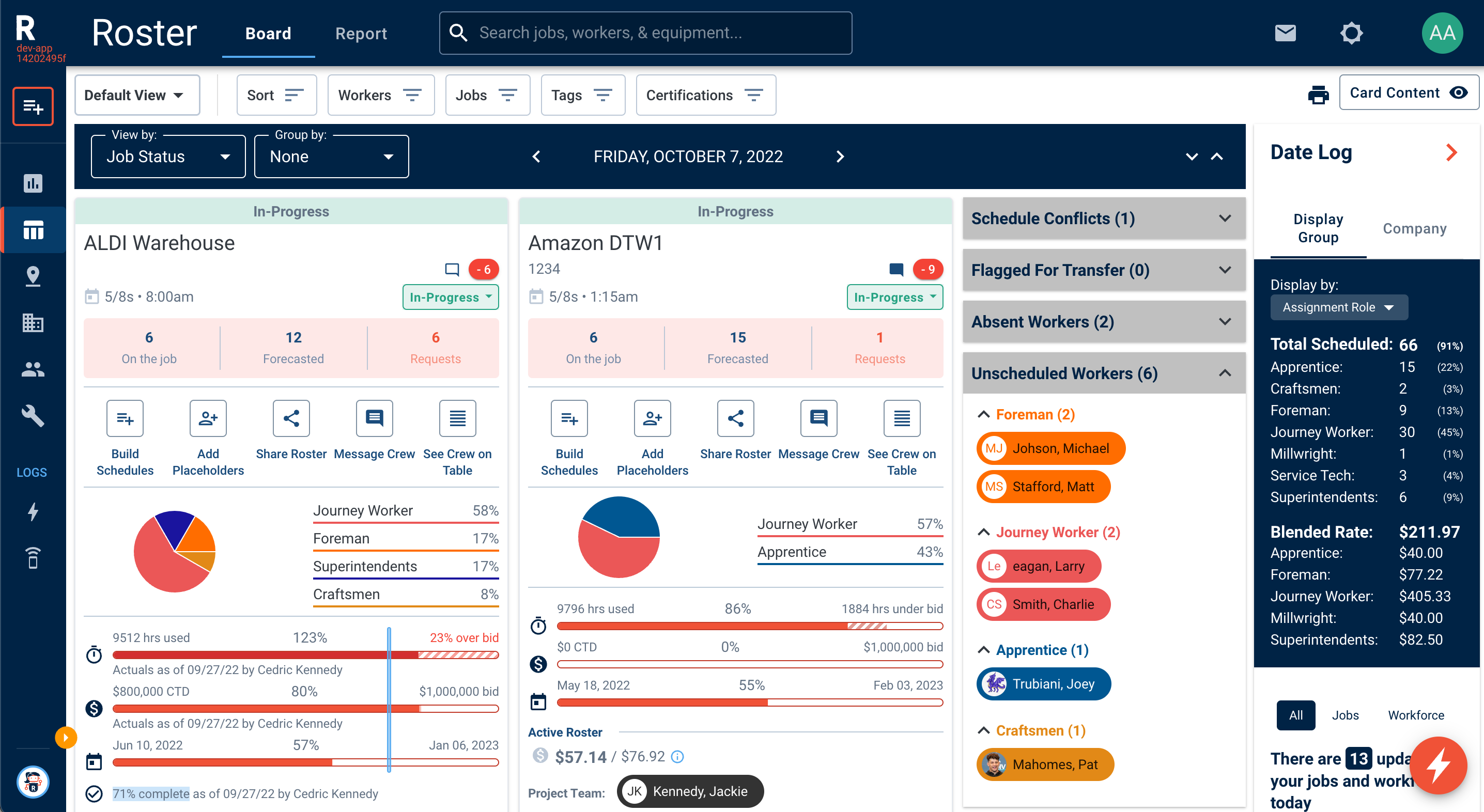 2. Navigate to the printer icon in the top right corner of the screen. Select Print.