How do I customize job statuses?
Admin users can add new job statuses, edit status names and colors, or delete statuses. All statuses will display on Schedule, Roster and Job views. Dragging statuses to reorder them will dictate in what order they are displayed.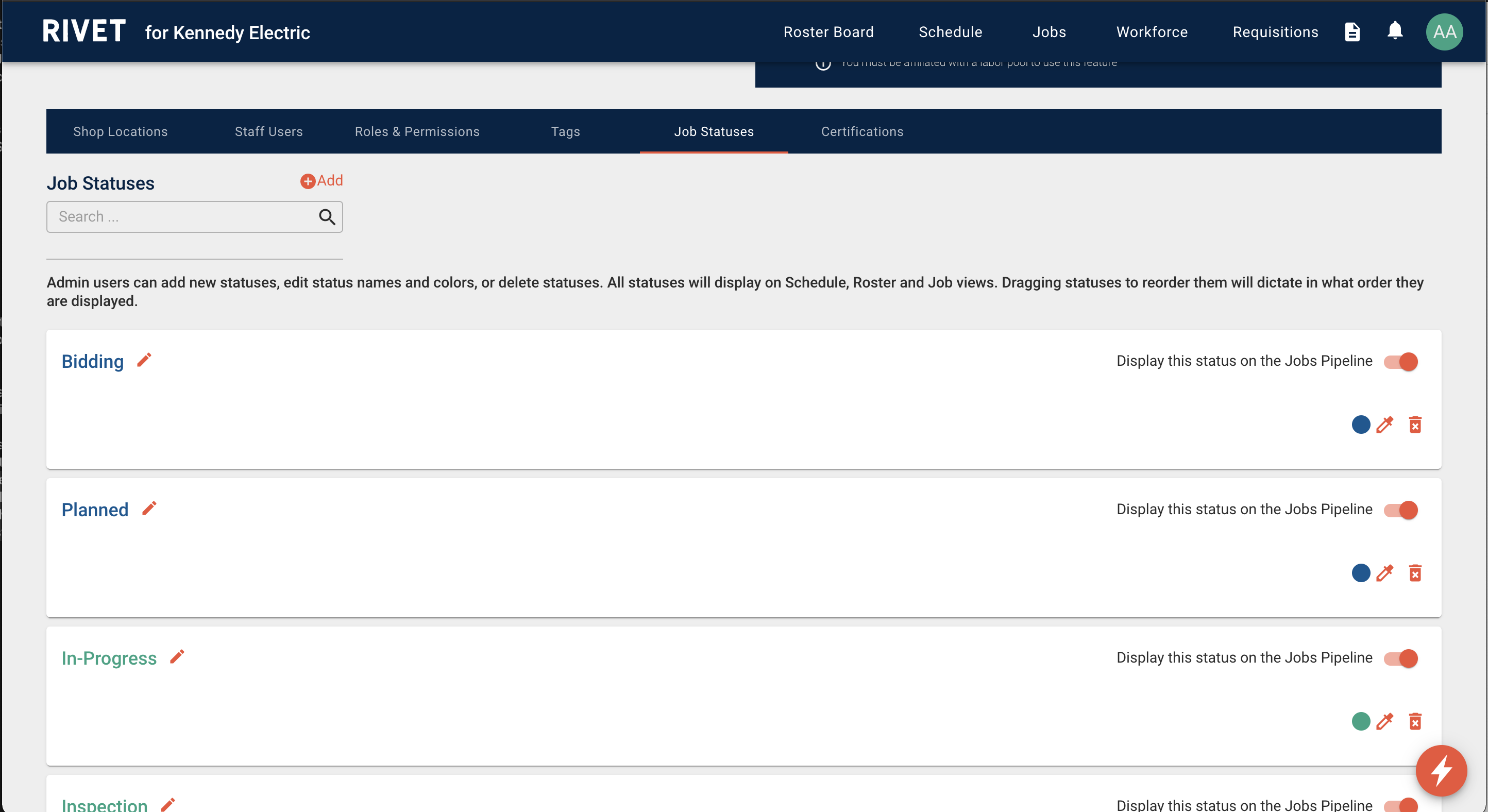 The following default job statuses can be found in Manage Organization in the Job Statuses tab:
Bid
Planning
In Progress
Inspection
Complete*
Canceled*
Shop**
*You cannot change the name of these Rivet default statuses. You are able to edit display color or create new statuses.
**This is your office location, or "shop". This status will not display on the Jobs Pipeline view.
What happens to job assignments when job status is changed to Canceled or Complete?
When jobs are marked Complete or Canceled, all future job assignment schedules will be cleared from the end date selected. The archived assignments are stored as history in worker profiles.