Dispatch
RIVET has expanded the ability to Dispatch to Schedule Views. Quickly send dispatch reminders to workers of upcoming shifts by selecting their schedule segments.
1. Navigate to the Jobs or Workforce tab found in the left-side navigation drawer. Select Schedule from the top left side of the screen.
2. Expand your worker or job by selecting the carrot. In the Workforce Schedule, you will find the job(s) attached to the worker. In the Jobs Schedule, you have visibility on the workers attached to a job.
3. Select the schedule segment for the worker you would like to send a dispatch reminder to.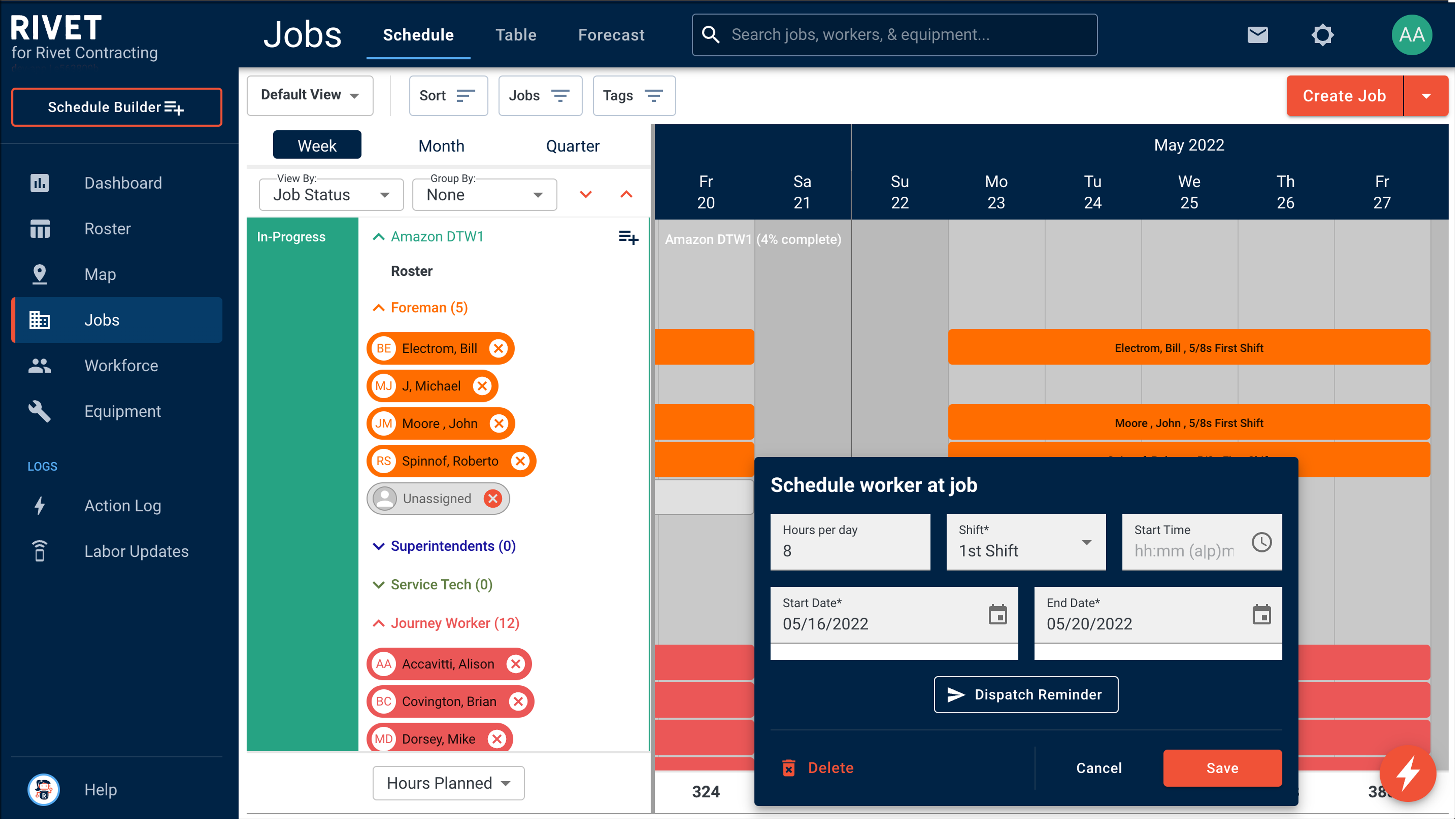 4. Once you select the segment, review the job start/end date, start time, shift, and hours of the shift. Select Dispatch Reminder.
5. A pre-templated reminder email will populate on the screen. Select Send Email & SMS to send the dispatch reminder.
Tip: You can edit the email template before sending. Choose to send the message as an email, SMS or both.