How do I build schedules for Weekend Work?
Scheduling and dispatching for the weekend just got easier with RIVET's new Weekend Work option in the Scheduling Drawer.
1. Open the Schedule Builder in the main navigation.Chose a job you would like to schedule workers on. Select Continue.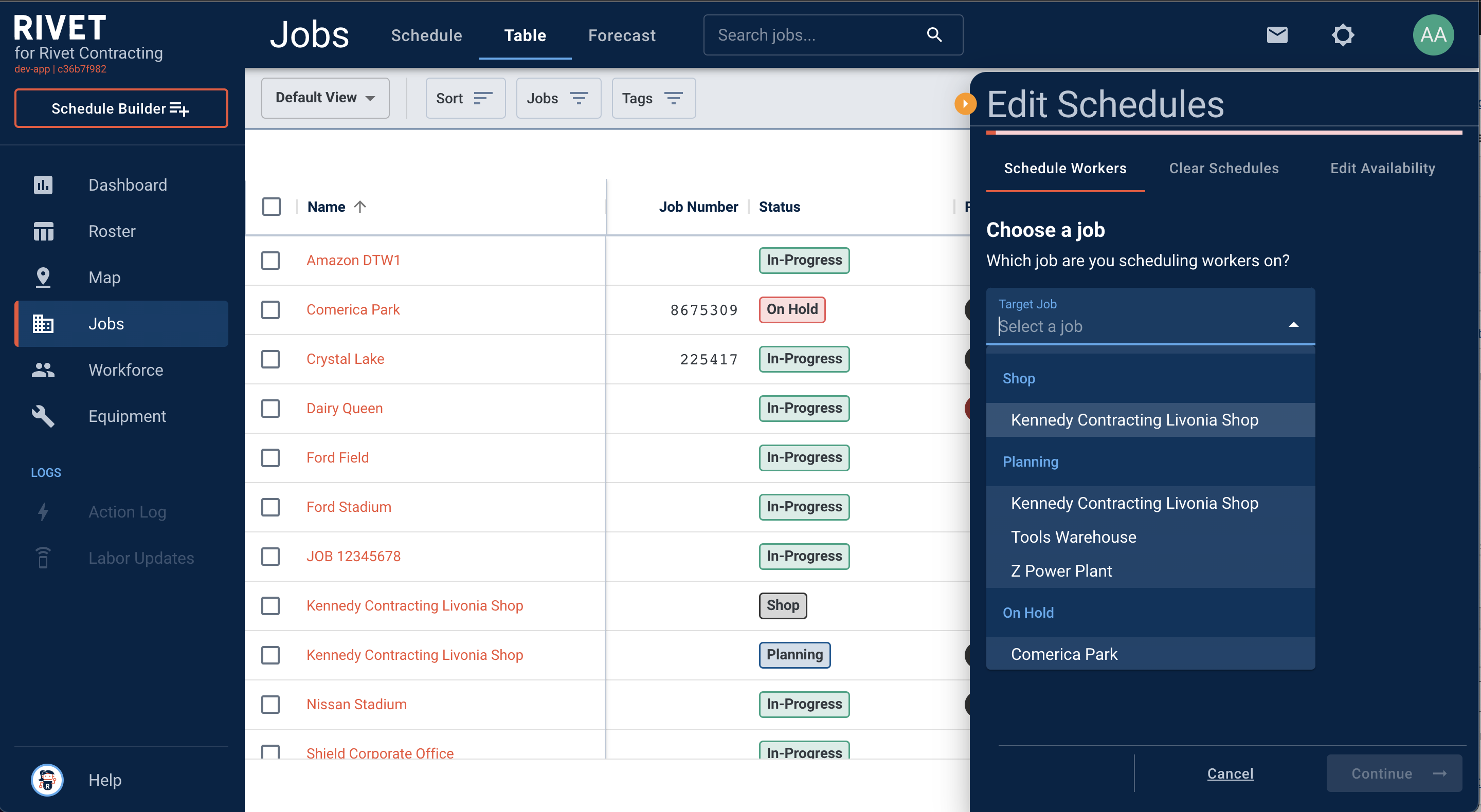 2. Add the Workers you would like to schedule, then Continue.
Tip: The fastest way to add a list of workers to the Scheduling Drawer is to type their name into the Add Worker dropdown.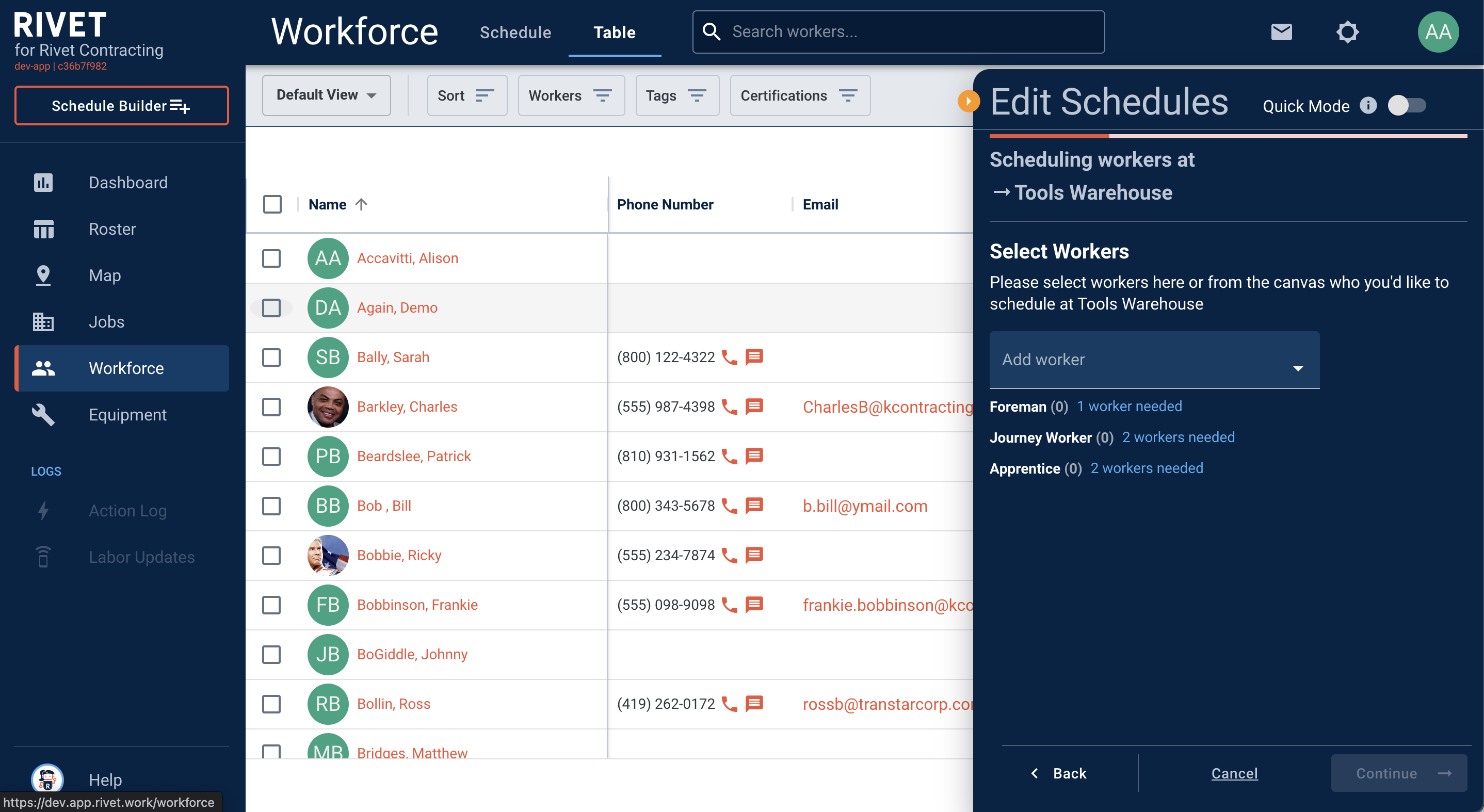 3. Next, you will select Weekend Work or This Weekend to schedule workers for the weekend. You can customize the dates for a long weekend by utilizing the date picker for start and end dates. You can also adjust the hours per day, shift and start time. Select Continue.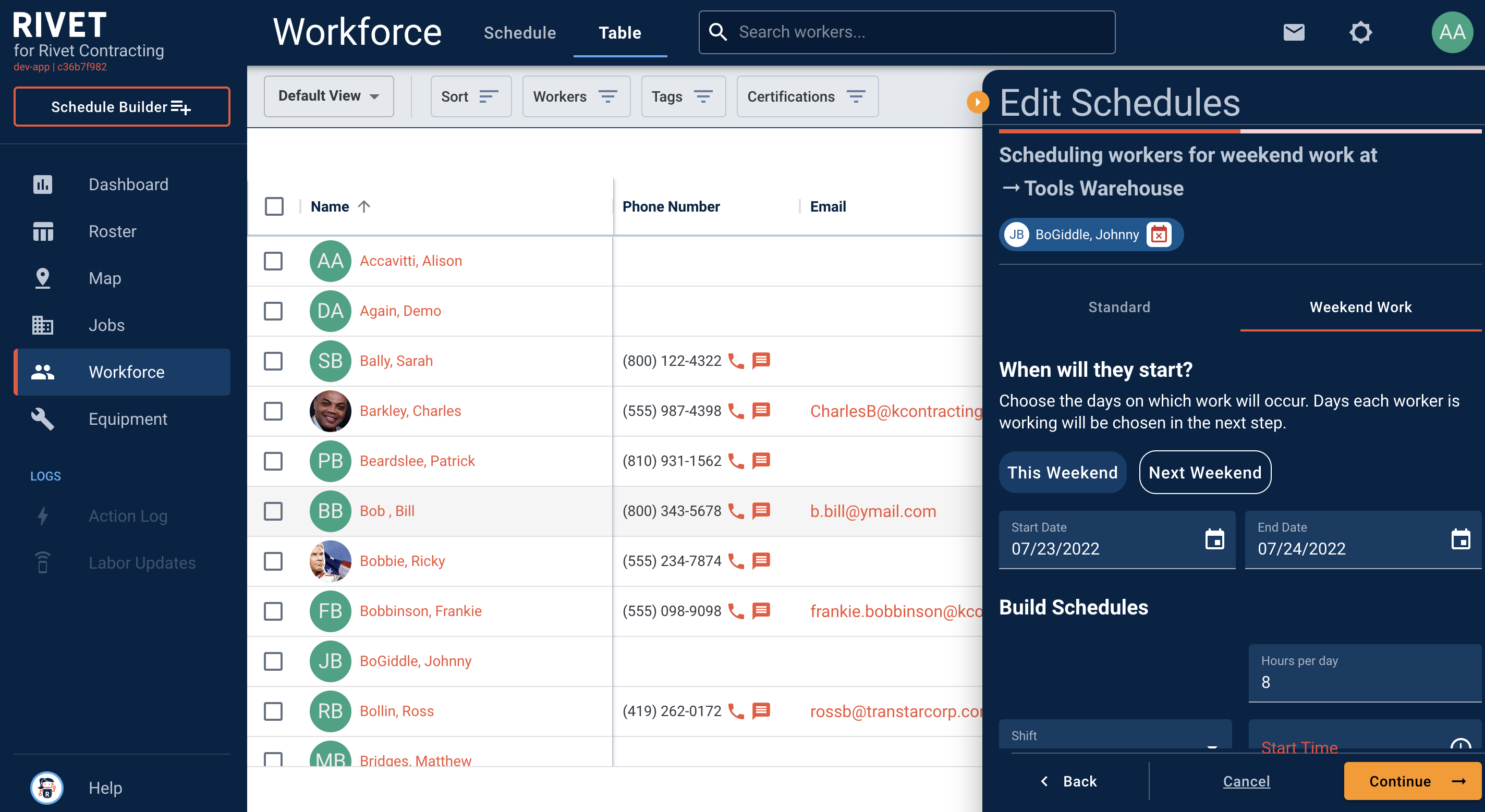 4. Now you will select the days that each worker should be scheduled. Select Continue.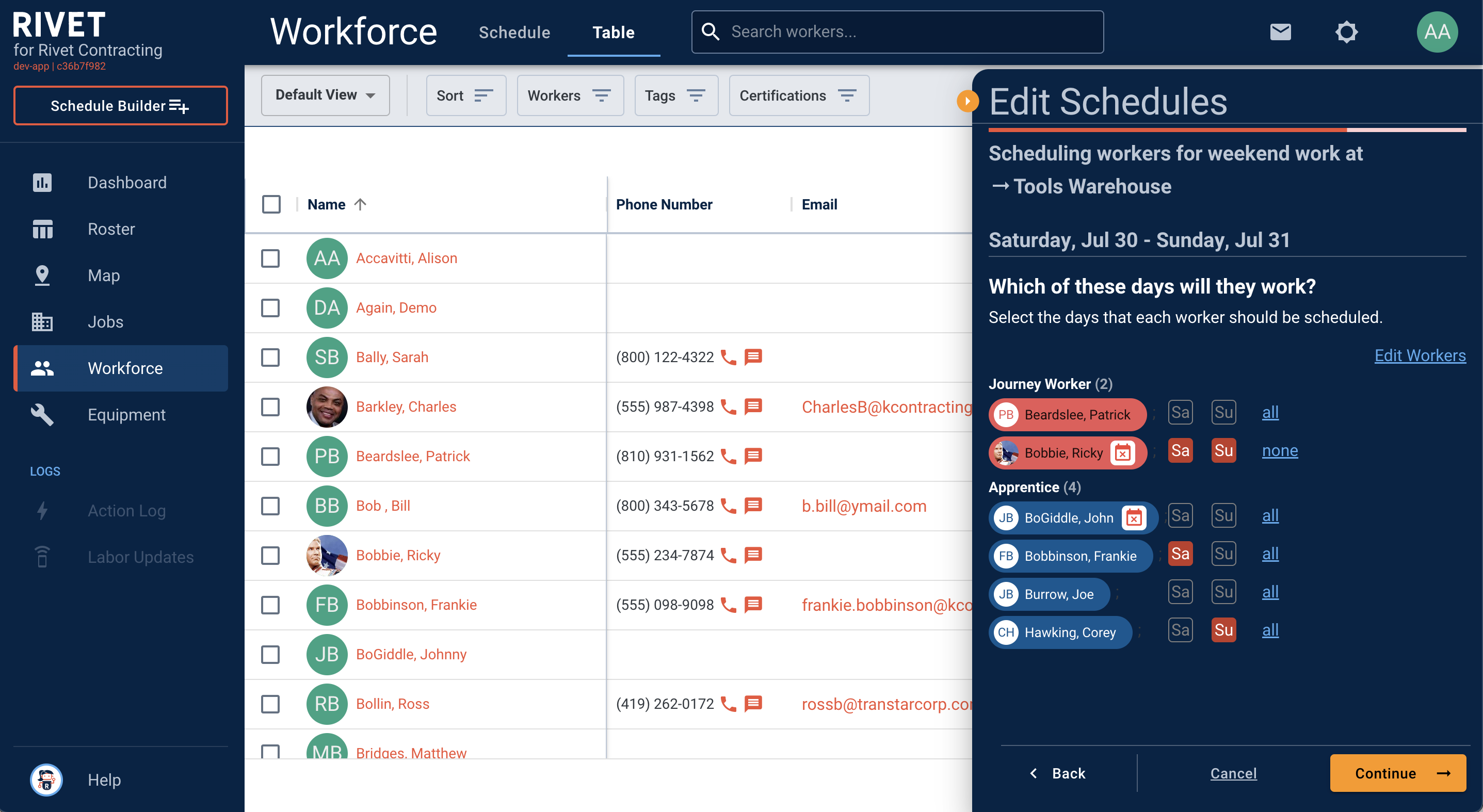 5. You will then be asked if you would like to Clear the other job assignment or Double Book these workers during this time? Once selected, click Schedule.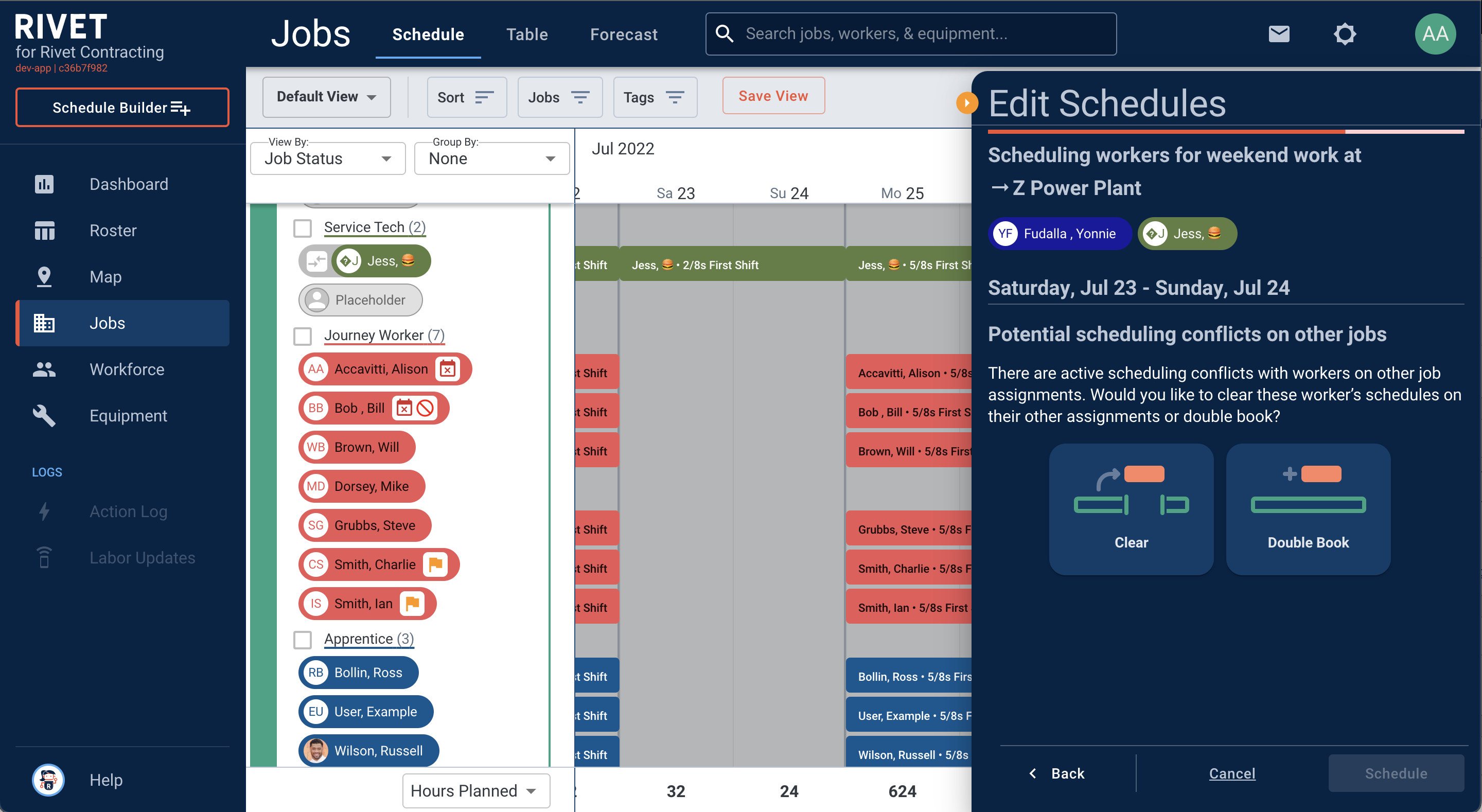 6. Woo! You have successfully built a schedule for weekend work. You can notify workers, project team and or field leaders of the assignments you've created. Select Finish.