Where can I check my account status?
The Account Status feature in RIVET is a quick and easy way to navigate steps in the onboarding and trial process. It provides transparency on actions that need to take place to become an active user.
Tip: Account Status will alert you when tasks and or payments are incomplete.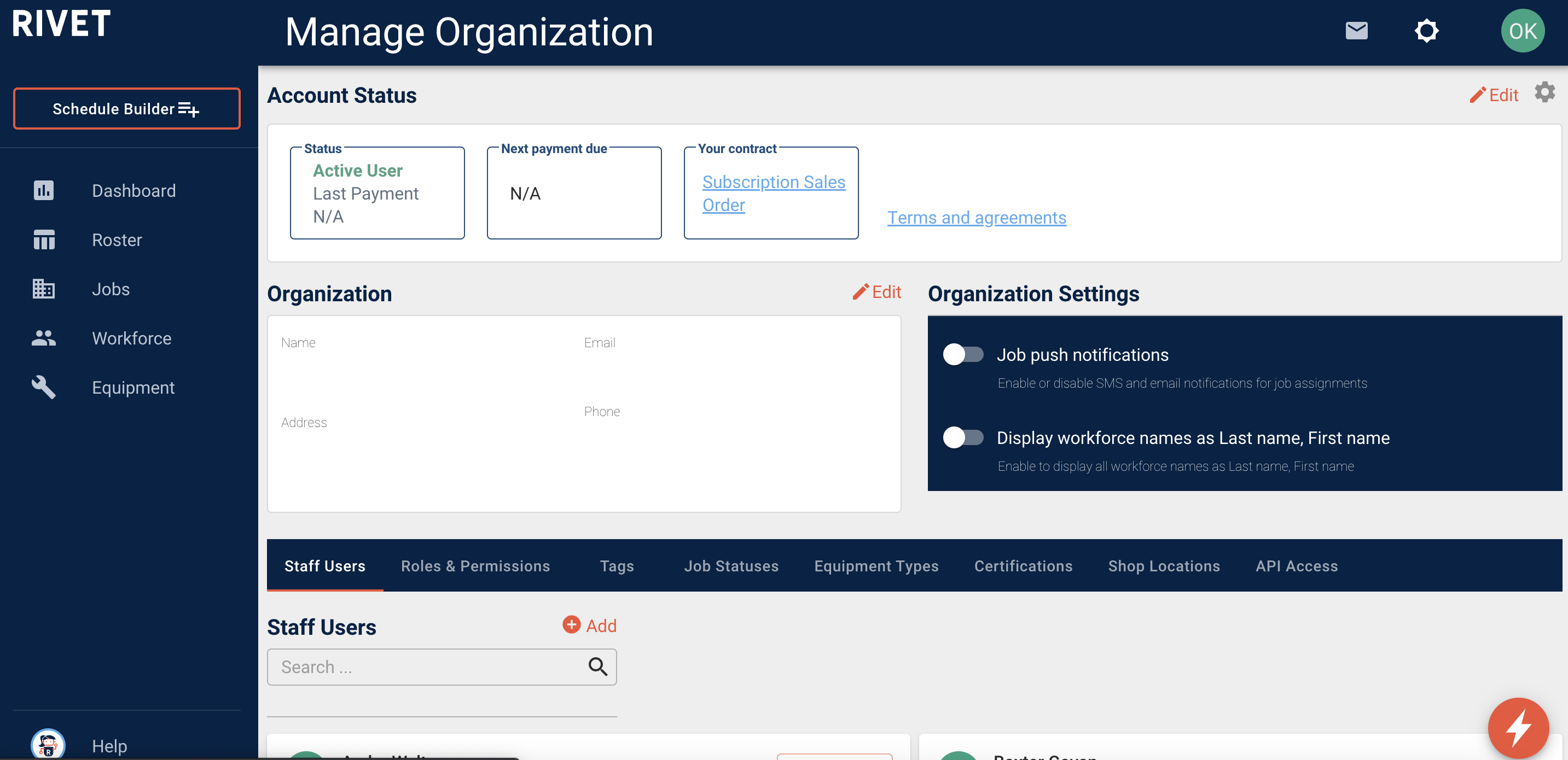 To access Account Status
Navigate to the Manage Organization screen by selecting the gear icon found on the top right of the page. Account Status will be displayed on the top of this page.
Tip: If you have any questions regarding your status, select Chat Now and you can connect directly with a member of our team.
Steps to fully onboard RIVET
1. Onboarding & Training
Meet with RIVET Customer Success team to:
· Import data
· Discuss workflows and account customizations
· Get an overview of RIVET navigation
· Learn main RIVET functions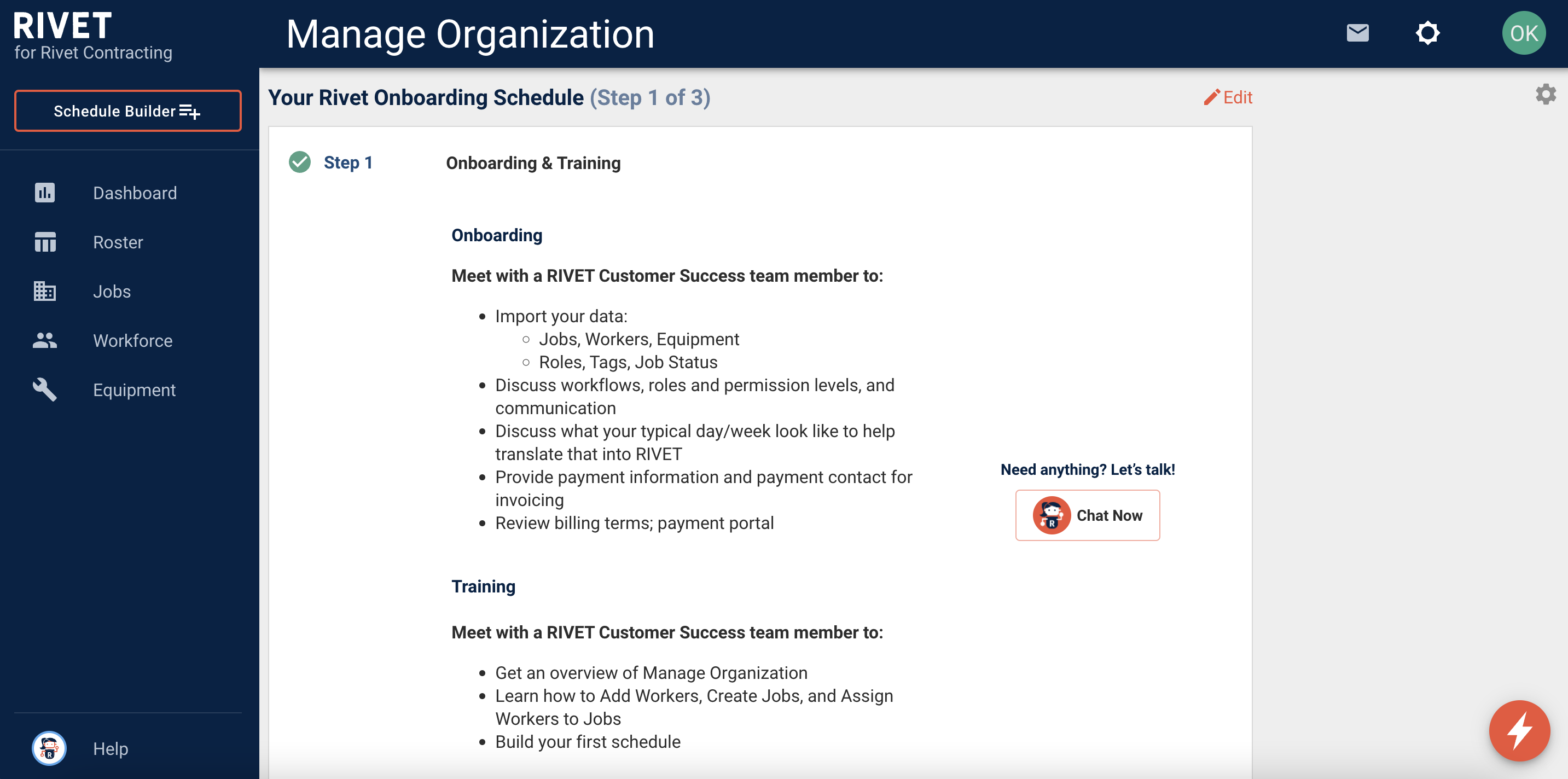 2. Free Trial Period
On average, the trial period runs for 30 days. During this time, you will meet with Customer Success for additional training, support, and new feature releases.
The transition period to active subscription will begin 7 days before your trial ends.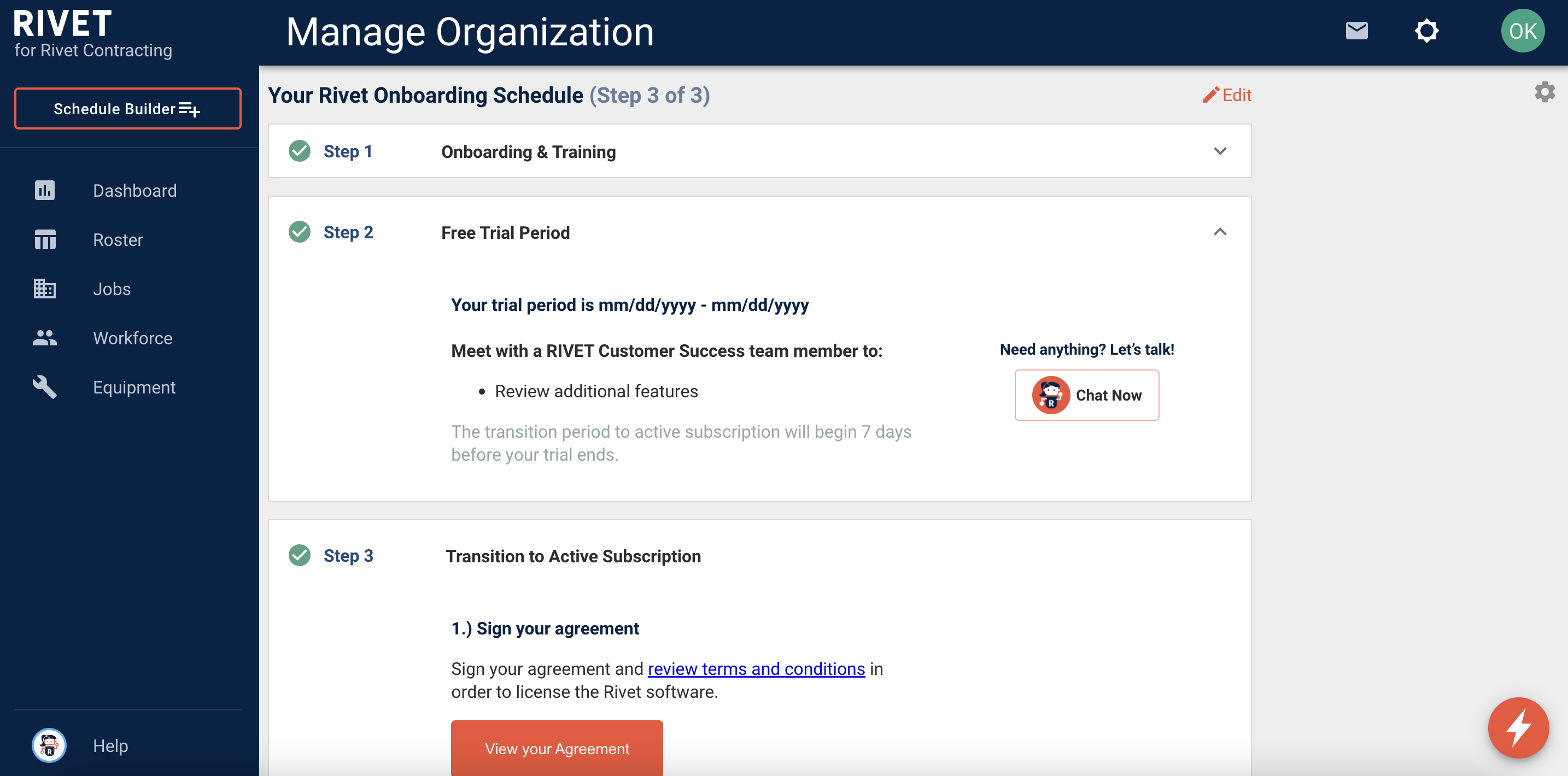 3. Transition to Active Subscription
Activate your subscription by following links to complete payment and sign the sales order agreement to license RIVET software.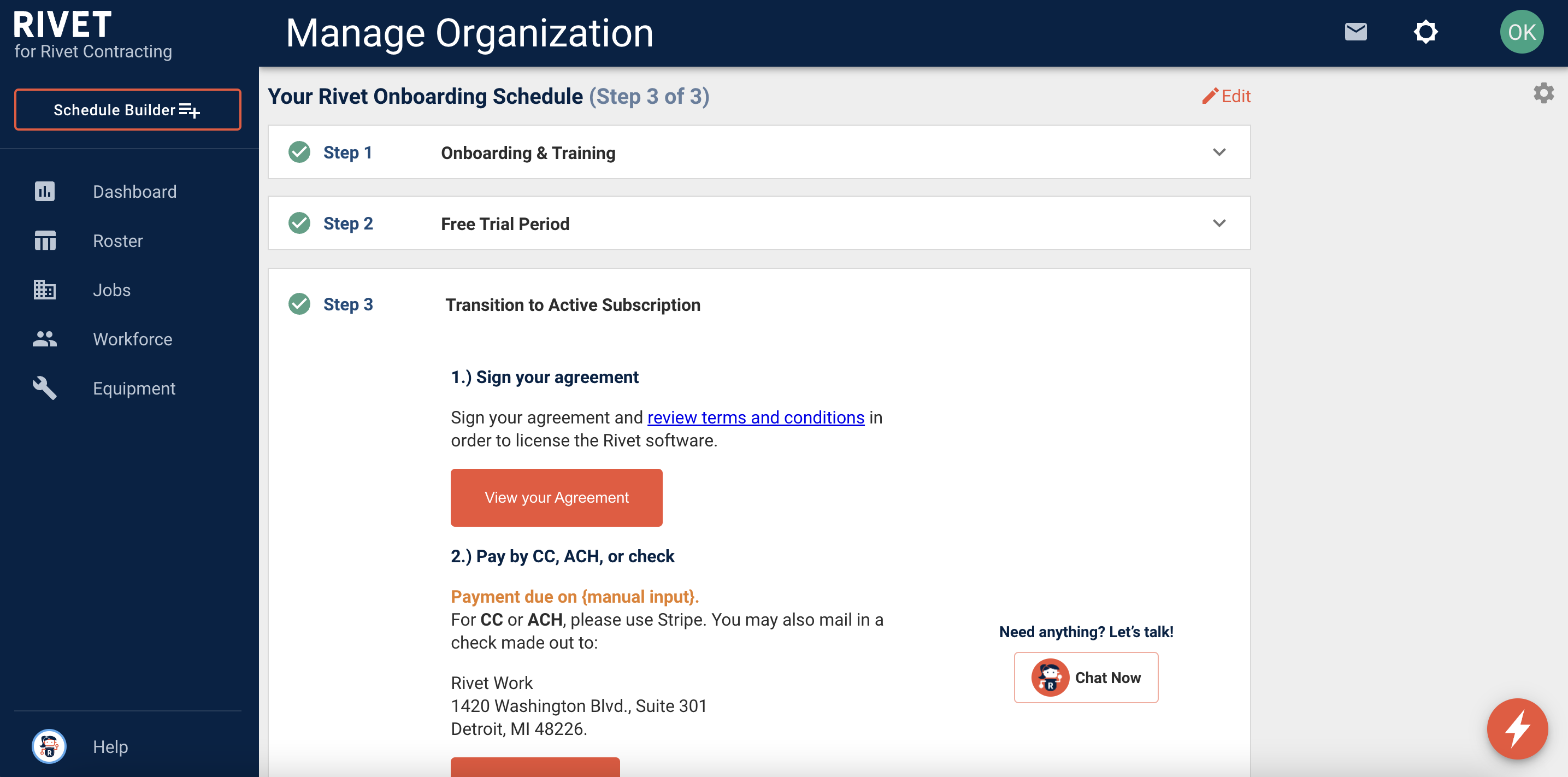 Once your subscription is active, Account Status will display the date of the last payment, date of the next payment, and link you to the sales order agreement.