New features, customer requests, product improvements
New Features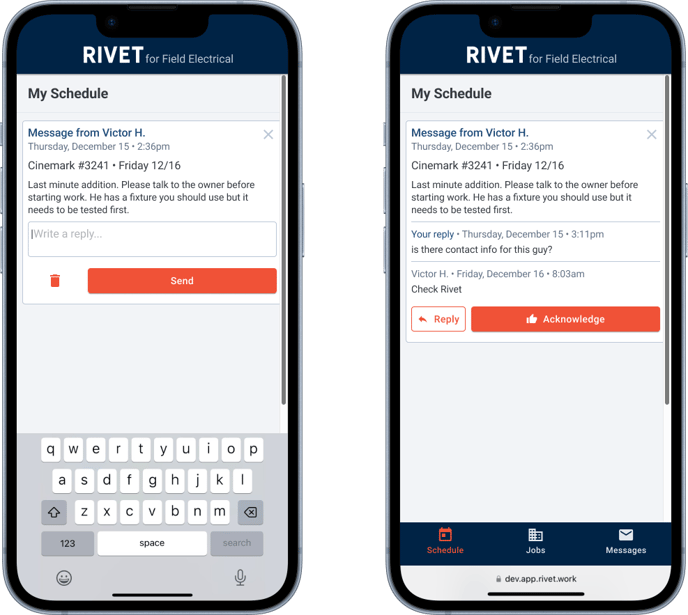 Acknowledge and reply to Dispatch messages
Field teams can now acknowledge or reply to dispatch messages from the back office, even if they are not RIVET platform users.
Sending a Dispatch message has not changed
Receivers can now acknowledge and reply to messages
View article
here
.
Tweaks & Improvements
We made some small but mighty improvements based on your feedback.
You can now add middle names, nicknames and suffixes to workers in RIVET. These new fields can also be added in bulk adding or editing workflows. When a worker is given a nickname, the nickname will be displayed throughout the app, or you can view the legal name on the Workforce Table. Watch the video here.




The Action Log now records Labor Requests by tracking placeholders.
Dispatching can now be performed via the Action Log.
Have questions about our most recent updates? Log into RIVET and click on the help center to start chatting with Rosie! Need to speak with someone now? Give our customer success team a call, 313-312-8429.